Industrial deafness affects thousands of people in the UK. If your hearing has diminished or you are suffering from tinnitus and you believe your condition resulted from exposure to loud noises at work, you may be able to claim compensation. According to Health & Safety Executive statistics, 20,000 people suffered from noise-induced hearing loss in 2015, equating to a rate of 62 cases per 100,000 workers.
What should I do if I suspect my hearing loss has been caused at work?
The first step to take is to contact an experienced personal injury solicitor who will investigate your situation and identify if you have a valid claim for compensation.
How is industrial deafness tested for?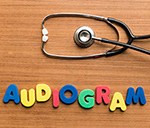 Your solicitor will probably send you for an audiogram. Properly interpreted, the audiogram will give a very powerful indication as to whether your hearing loss is attributable to noise exposure (and, hence, potentially actionable), disease, genetic deformity or simply old age.
Tinnitus alone, whether it has been developed in work or not, will not be considered as an industrial injury so you will not be able to claim compensation if it occurs in isolation, only be made if it occurs in conjunction with hearing loss.
How do I prove that my hearing problems developed as a consequence of my work environment?
In order to claim compensation for industrial deafness, you will need to show that your employer was negligent by failing to provide protection and implement strategies to ensure you would not suffer from hearing loss when working for them.
Proving industrial hearing loss can be difficult. You will need to obtain witness statements from former colleagues and find a way to show that the level of noise you were exposed to exceeded a safe level.
Your personal injury solicitor will be able to assist you with collating this evidence.
What considerations will the court take into account when assessing compensation?
When assessing the level of compensation for your hearing loss, the court will take into account a number of factors. These include the impact on your everyday life, your work and hobbies and whether your hearing can be improved by wearing a hearing aid.
A medical expert will generally express the degree of hearing loss attributable to noise in decibels. Although in terms of functional impact, age-related hearing loss does not normally start to have an effect until much later, anyone over the age of around 25 will have some age-associated hearing loss (AAHL) that needs to be taken into account and deducted from the overall calculation of hearing loss damage.
What if my employer is no longer in business?
In the majority of noise induced hearing loss claims, the noise exposure that caused the hearing damage occurred many years ago. The workplaces may have closed down or changed hands, companies been wound up or taken over by other organisations, and sometimes even an internet search yields no information about the claimant's former employer. Indeed, tracing the employers is often only the first step. If they are no longer trading, it is the insurers for the claimant's period of employment who must be traced.
Resources that can be used to trace former employers or their insurers include:
HMRC schedule
Employers Liability Tracing Office
Association of Personal Injury Lawyers members' area
What if I cannot afford a solicitor?
Many personal injury solicitors offer a 'no win, no fee' arrangement (also known as Conditional Fee Arrangement. This means that they will shoulder the risk of investigating your claim, seeking expert evidence if required and negotiating a settlement. If the case goes to court and you lose, you may not have to pay your solicitor any money (depending on the specific terms of your contract with them).
To find out more about claiming for industrial deafness, please search for a personal injury lawyer at Solicitors Guru today.