If you have claimed, or wish to claim for a personal injury then it is likely you have heard of the concept, 'no win, no fee'. However, very few people understand what this means in practice. Do you have to pay for any expert witnesses? Can a solicitor sneak in extra charges? If I lose, do I have to pay the other sides costs?
This article aims to answer all these questions and more, to provide readers with a complete understanding of 'no win, no fee'.
What is no win no fee
No win no fee was introduced in the 1990s, and was mainly used to fund employment litigation. In 2013, following reforms to the civil procedure process (commonly known as the 'Jackson Reforms', 'no win, no fee' agreements were separated into two types; conditional fee agreements (CFAs) and damages-based agreements (DBAs, sometimes called contingency fees)
CFAs and DBAs differ from the traditional way solicitors bill – either by the hour or using a set fee which is agreed up-front.
A CFA is an agreement between a client and solicitor which provides that the solicitors' costs will only be payable if the client is successful. There is therefore an inherent risk for the solicitor that the client may not be successful and the costs incurred will not be paid. To compensate for this element of risk, CFAs can provide for the payment of a 'success fee' in the event the client is successful. This is set out as a percentage of the total solicitors' costs payable.
A DBA is an agreement between a person providing advocacy or litigation and the recipient of those services (the client), which provides that:
the client will make a payment to you if they obtain a specified financial benefit from their matter
the amount of the payment will be calculated by reference to the amount of that financial benefit
A DBA is not the same as a CFA. Under a CFA, the amount a solicitor charges their client for their own fees varies depending on the outcome of their matter. Under a DBA, if the client is successful, your solicitor will charge a straight percentage of any damages recovered regardless of what their fees are.
DBAs are not common in the UK. One litigation funder described them as a 'legal Yeti' – everyone had heard of them but no one had actually seen one.
Advantages of no win no fee
'No win, no fee' agreements provide a significant advantage to victims of personal injury who wish to claim comp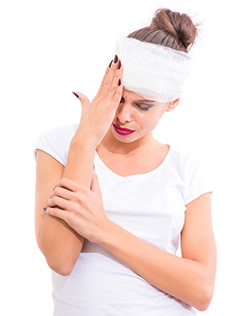 ensation:
Legal aid is not available for personal injury cases. Therefore, CFAs provide a way for claimants who may not have the funds to pay a solicitor upfront the ability to bring a claim.
The solicitor carries all the risk. If they choose to represent you, they will pay for all the legal and court costs up-front and if the claim is unsuccessful, they will have had to fund these costs from their own capital. The sums can be substantial. A complex brain injury case can cost in the region of six figures to bring to trial.
As a result of carrying all the risk, a law firm will only take on a personal injury case if they know, from doing a preliminary risk-assessment, that they have a good chance of winning. Bringing a claim for personal injury can be stressful and distressing for a claimant; but by entering into a 'no win, no fee' agreement, you have solid assurance that your solicitor has plenty of faith that they will be paid for the work and claim back their expenses. And they can only do this if they succeed in winning compensation on your behalf.
The advantages of no win no fee for a solicitor
If a case could cost tens of thousands of pounds to run, why would a personal injury solicitor risk not getting paid? Because the rewards can be huge. A solicitor is unlikely to take on a complex personal injury action without having evaluated, through a detailed risk analysis, that the potential compensation that could be awarded is substantial and that they are likely to win the case.
The importance of adequate risk assessment in personal injury, no win no fee claims
In the case of A and M v Royal Mail Group [2015] EW Misc B24 (CC) (14 August 2015), District Judge Lumb. The case involved two children who were victims in a road traffic accident. The claimant's law firm charged a standard 100% success fee, to be capped at 25% of damages. The firm did not conduct a risk assessment of the case before setting the success fee.
Lumb DJ issued a strongly worded judgment, criticising what he saw as today's 'common practice' of charging a 100% success fee without evaluating the chance of the case succeeding.
In his judgment, Lumb DJ stated; "It is true that the current legislation does not specify a requirement for a risk assessment [but] the Practice Direction refers to the risk assessment as being one of the documents to be produced on an application for payment of expenses from the protected party's funds. That requirement is not consistent with any argument that a risk assessment is now redundant.
'Indeed, if solicitors/litigation friends wish to justify proposed deductions from a child's damages as being reasonable, then a risk assessment would be at least highly desirable as evidence in support of their arguments. The very fact that it is mentioned as one of the documents to be produced may mean that it is, in effect, a requirement.'
Failure to carry out a risk assessment can also leave firms vulnerable to complaints to the Solicitors' Regulation Authority and even being sued for negligence themselves.
No win no fee how much do they take?
If your personal injury claim is successful, you will receive 100% of the compensation awarded. Out of that compensation however you may have to pay: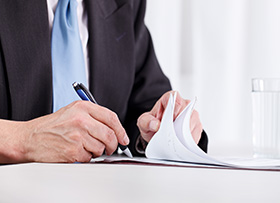 your solicitor's costs; and
a 'success fee', which can be up to 100% of your lawyer's costs, however in personal injury cases, this is limited to 25% of the damages awarded (excluding any damages for future care and loss)
You will be responsible for paying your success fee. It is therefore imperative that your solicitor clearly sets out in the CFA exactly what their fee (if the personal injury case is successful) will be. This should be in writing and signed by you to show you have understood exactly what you will have to pay, should you win your case.
The meaning of 'success'
The meaning of 'success' will depend on the wording of the CFA and how it is defined. If there is any doubt or confusion as to the meaning of 'success', the 'iterative approach' outlined in the Rainy Sky SA and others v Kookmin Bank [2011] UKSC 50] should be applied. This sets out the process of construing the CFA as involving 'checking each of the rival meanings against other provisions...and investigating its commercial consequences'. The term 'success' may be defined by reference to the remedy sought or to the claim:
defined by reference to the remedy—in Ultimate Products Ltd v Woolley [2014] EWHC 1919 (Ch), the term 'success' was defined in the CFA by reference to the remedy obtained by the claimants (i.e. damages) as opposed to the cause of action upon which the remedy was based. The relevant issue to consider was therefore whether there had been an award of damages following an account of profits in relation to part of their claim. There had been and so there had been a success. In this case, there was nothing in the CFA to suggest that the court must order damages in relation to each and every cause of action making up the claim. As long as damages were derived from the claim, the claimants have achieved the defined 'success' required for the success fee to be recoverable.
defined by reference to the claim—some CFAs will define success by reference to the claim being brought. This can have consequences where the claimant is only partially successful in their claim. Whether or not the success fee is then payable to the solicitor and recoverable from the defendant will depend on the specific wording in the CFA and some CFAs may well be construed not to cover partial success
An example of how costs and a success fee is calculated
Damages awarded at first instance
| | |
| --- | --- |
| General damages for pain,suffering, abd loss of amenity | £25,000 |
| Damages for pecuniary loss other than future pecuniary loss net of CRU | £15,000 |
| Damages for future losses | £100,000 |
| Total damages | £140,000 |
Claimant's costs before success fee
| | |
| --- | --- |
| Base costs | £35,000 plus VAT |
| Disbursements | £20,000 plus VAT |
| Total costs before success fee | £55,000 plus VAT |
If your solicitor claimed the success fee at 100% of base costs, this would be £35,000 plus VAT. However, the success fee is capped at 25% of general damages (£25,000) plus past losses (£15,000) inclusive of VAT, i.e. 25% of £40,000. The success fee is therefore capped at £10,000 meaning that the costs charged to you are:
| | |
| --- | --- |
| Base costs | £35,000 plus VAT |
| Disbursements | £20,000 plus VAT |
| Success fee | £10,000 including VAT |
| Total | £65,000 plus VAT on base costs and disbursements |
After the Event (ATE) Insurance
You can further protect yourself from large legal fees in a personal injury claim by taking out After the Event (ATE) Insurance. ATE insurance usually covers the legal costs and expenses involved in bringing a litigation proceeding, and will normally be purchased by your solicitor on your behalf. The policy is used to cover the legal costs which a Claimant must pay to a defendant if a claim is unsuccessful – when the claim is either lost at trial, or abandoned/settled after the defendant has incurred costs which the claimant is liable to pay.
Unless ATE insurance was taken out prior to 1st April 2013, the cost of the premium is no longer recoverable from the losing side and has to be paid by the party taking out the insurance.
Ensuring you understand your no win no fee agreement
It is essential that as a claimant you fully understand the consequences of signing a 'no win, no fee' agreement. Make sure you receive the details of the agreement in writing and that it clearly states the success fee which will be charged if your claim is successful. Your personal injury solicitor should also let you know about ATE insurance and organise it for you.
Solicitors Guru can help you find a lawyer you can trust by providing access to over 15,000 lawyers throughout the UK. Many of the personal injury solicitors on our website offer 'no win, no fee' arrangements. Not only do we provide access to the largest number of law firms in the UK, we also allow past and present clients to rate the practice and comment on the service they receive from their lawyer. This will help you select the best personal injury solicitor to advise you on your potential claim.