Most women are apprehensive about giving birth. Despite the excitement of having a baby, most expectant mothers know that childbirth involves a lot of pain. But few women are aware or expect to have life-changing, debilitating injuries as a result of giving birth. Or even worse, to lose their life. But even in 2017, death and serious injury in childbirth still happen.
In January, a Coroner found that the death of Frances Cappuccini, 30, who suffered a fatal haemorrhage at Tunbridge Wells Hospital after giving birth to her second child by emergency Caesarean in 2012, was a result of, "failures, inadequate diagnosis and treatment" on the part of the medical team.
What types of injuries are caused to the mother by clinical negligence in childbirth?
Clinical negligence can result in a variety of injuries to the mother including: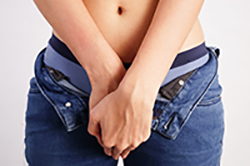 third and fourth degree tears
haemorrhage
poorly performed episiotomies
infection
blood loss
bladder or bowel or ureter injury
Are there long-term consequences for a woman who has suffered a birth injury?
There can be. Some women suffer from urinary and faecal incontinence following an undiagnosed or poorly treated third or fourth degree tear, which can lead to infection, lost sensation in the genital region and post-partum depression.
A long stay in hospital can be difficult for a mother, especially if she has other young children. At home, things can also be challenging for women suffering a severe childbirth injury. Lifting your baby and other children, manage the home and possibly work can result in physical agony if an injury has occurred or has not been treated correctly.
Can a mother claim compensation in the case of clinical negligence?
Yes, if certain elements can be proven on the balance of probabilities. The claimant must show:
a duty of care was owned,
this duty was breached, and
the breach caused damage to the claimant
How will a court establish whether or not a clinician was negligent?
The court, often relying on expert evidence presented by the claimant and defendant will consider what a person of similar experience and qualifications should have done in a similar situation to the one that caused the claimant injury. If the defendants acts or omissions fell below expected standards, the court may find that they are guilty of negligence and make an order for compensation.
To find out more about making a claim for personal injury as a result of an injury received in childbirth, please search through Solicitors Guru for an experienced clinical negligence solicitor in your area.