Many new driving laws will come into force in 2017. Are you aware of what they are and how they could affect you? From road tax to speeding fines, the new laws are designed to make roads safer and hit offenders hard where it hurts the most – their wallet.
Driving whist using a mobile phone
Using a mobile phone whilst driving has been an offence for a few years now. In 2017, the penalties if caught breaking this law have risen sharply.
From 1st March 2017, those caught using their mobile phone behind the wheel will receive a £200 fine and six demerit points. Newly qualified drivers who have six or more demerit points on their licence must re-sit their practical and theory tests. Experienced drivers who receive 12 or more points must appear in court and can be fined up to £1,000 and disqualified from driving for six months.
Speeding fines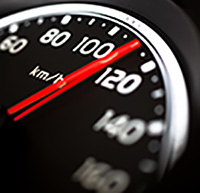 Tough new fines introduced in April, will hit speeding drivers hard. If you are caught going 100mph on a motorway or doing high speeds through built-up areas, you could be fine 150% of your weekly take-home pay. The fine will be capped at £1,000 for a road or £2,500 for a motorway.
The court will have the discretion to reduce a fine if certain mitigating factors are present, such as the person not having had any prior driving convictions or proving there was a genuine emergency.
Tax
Many drivers are set to pay a lot more to keep their car on the road. New rules on Vehicle Excise Duty (VED) means your vehicle tax will be based on your car's emission levels and its list price.
The changes will mean a new car with a standard emission rate of 131g/km, it will be taxed at £200 instead of £130 (the current rate). The higher the emission, the bigger the jump. For example, a vehicle emitting 191g/km will be charged £1,200 instead of £490.
The driving test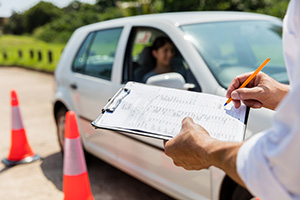 The driving test is being brought up-to-date with modern technology. Drivers will be examined on their knowledge of using satellite navigation.
The independent driving portion of the test will increase from 10 to 20 minutes.
Those undertaking the test will also be asked one of two questions regarding vehicle safety.
These changes will come into force from December 2017.
If you have been charged with a driving offence and need legal representation, you can find an experienced road traffic solicitor in your area by searching on Solicitors Guru.