Britain is a crowded little island; home to 64.1 million people. So like it or not (and most people don't), living here means residing very close to your neighbours.
If you live in a terraced or semi-detached house the chances are that you will hear your neighbours occasionally. But what about if the occasional muffled noise escalates into loud music, dogs barking, domestic disputes and children screaming – at all hours of the day and night?
Should I start a conversation?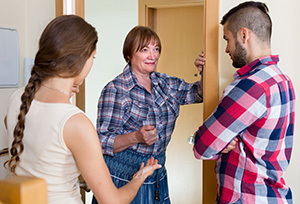 Yes, this should be your first action when it comes to dealing with a neighbour whose noise has become a nuisance. Start off with an informal chat, in most cases people have no idea that their behaviour is affecting others and are mortified when they find out it does.
What if talking to my neighbour does not work?
If talking face to face gets you nowhere then you can take more serious action. If your neighbour is a tenant, then you can try talking to their landlord. Most tenancy agreements have a clause in them that state the tenant cannot engage in activity that annoys the people next door.
Should I involve the local council?
A local authority has a duty under the Noise Act 1996 and other associated legislation to investigate any noise that is deemed a 'nuisance'. An Environmental Health Officer can look into the problem and if required, issue an Abatement Notice which will state the noise must reduce, cease altogether or only happen at certain times of the day.
How can a solicitor help?
A solicitor can write a formal letter to your neighbours, explaining what the problem is and asking them to cease or reduce the noise. Your lawyer can also arrange a mediation hearing between you and your neighbour. Mediation is a voluntary process whereby an independent person (known as a Mediator can help you and your neighbour come to a resolution regarding the level of noise.
If nothing will convince your neighbour to cease making a din, then you can apply for a Court Order to force them to quieten down.
Don't let noisy neighbours spoil the peace and sanctuary of your home. Find an experienced solicitor who can help you reign in next door's cacophony on our website. We have over 1,500 solicitors from all over the UK for you to choose from. Start your search today.