If you wish to build an extension on your home or put a summerhouse in the back garden, chances are you will need to apply for planning permission.
What changes can I make to my property that will not require planning permission?
You will not normally need planning permission to do the following:
internal remodelling that does not extend the footprint of the house
moving doors and windows
single story extensions and conservatories (although certain restrictions on the building will apply)
building a shed or garage (again, certain restrictions apply)
How to acquire planning permission?
You will need to acquire planning permission if: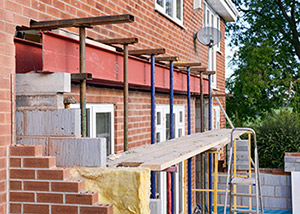 you are building an extension that would cover more than half the area of land around the original house
you are erecting a fence, wall or gate and it is over one-metre-high and is next to a road or is over two metres high in all other circumstances or your house is a listed building
loft conversions that are a volume allowance of 40 cubic metres additional roof space for terraced houses or a volume allowance of 50 cubic metres additional roof space for detached and semi-detached houses
Where do I submit my planning permission application?
Most planning permission applications are submitted online. You can apply to every local authority in England and Wales through the Planning Portal at https://www.planningportal.co.uk.
What is the planning permission process?
The process for reviewing planning permission applications is as follows:
Validation – each application is checked to ensure it is correct, the supporting documents are included and the fee is paid.
Consultations – experts are consulted if required and notices to the public, if required, are displayed on the property and in the local paper.
Inspection – a planning officer will inspect the site and gather evidence (such as photographs) as required
Negotiation – the planning officer may wish you to alter the application slightly if there are problems with the initial application.
Recommendation – the planning officer will submit written recommendations to the decision maker. Most decisions are made by an individual, but occasionally (in 10% of cases) they will be decided by an Area Planning Committee.
Decision – the decision is communicated to the applicant.
How long does planning permission take to receive?
Most applications are decided within eight weeks. Large or complex projects may take up to 13 weeks to get a decision.
How much does an application for planning permission cost?
At the time of writing*, the typical application in England is £172 and in Wales £190. No VAT is payable.
Applying for planning permission can be a complex process and it is recommended that you seek professional legal advice when preparing your application.