The highly controversial Investigatory Powers Act 2016 - or snooper's charter has been effectively passed into law and will come into effect at the end of the year. Internet service providers will be required, by law, to keep records of every website (not pages) you visit on the internet for a minimum of 12 months and make them available to the Government it requested.
The legislation will effectively remove all rights to online privacy and has been called one of the most intrusive laws ever enacted. More than 50 police agencies and government departments will be able to review your browsing history:
Food Standards Agency
Food Standards Scotland
Gambling Commission
Gangmasters and Labour Abuse Authority
Health and Safety Executive
Home Office
Ministry of Justice
So are there any steps you can take to protect your privacy online?
Use a (Virtual Private Network) VPN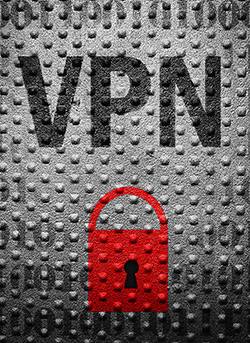 Multi-national companies have been using VPNs for years. By encrypting all the traffic between computers, they can send their traffic securely over the internet without paying for expensive leased lines.
By paying a monthly fee for your own VPN, the traffic from your PC is automatically encrypted and sent to the VPN supplier's server, so your ISP can't see the final destination. Therefore, your ISP's records should only contain the VPN company's server addresses rather than the websites you have visited.
Make sure you choose a VPN provider that is based outside the UK and who does not keep logs if your aim is to protect yourself from the Investigatory Powers Act 2016.
Switch to a secure email service
You could try switching to a secure email services such as ProtonMail, which is incorporated in Switzerland and therefore subject to fierce Swiss privacy laws. Secure messaging services such as WhatsApp and iMessage already encrypt every single message, call, picture, video or any other type of file you send so that the only person who can read or view it is the recipient.
It is difficult to keep information private on a smartphone as your mobile provider holds records of your calls, texts and web usage, and are obliged to provide this to authorities if requested. However, you can elect to turn off Wi-fi, GPS location tracking and Bluetooth which will reduce the amount of information can be held about you.
The bottom line
If the British Government wish to access your electronic information and usage history, they can do, even if you elect to invest in the protections listed in this article.
If you are seriously concerned, a solicitor who specialises in IT and privacy law can provide you with pragmatic advice as to your rights and how you can legally protect them.
To get in touch with an IT or privacy law specialist, search through Solicitors Guru today.