Losing your beloved pet is a traumatic event and for many, just as painful as losing a family member. If your pet's death was a result of negligent treatment by the vet who was supposed to care for them, or veterinary treatment caused your pet serious injury, do you have a right to claim compensation? We investigate.
Does a vet have a duty of care?
Yes. Like any other professional, a vet is providing a service and has a duty to carry out that service with the care and skill expected of someone who works in the same profession and has similar levels of qualifications. Therefore, if you vet makes a mistake when operating on your cat that another vet working in similar circumstances would not or should not have made, then they may be guilty of negligence.
Can I claim for compensation?
If the vet has breached the duty of care owed to you and your pet and you have suffered damage (the animal has died or suffered injury and/or pain), then you may be able to claim financial compensation.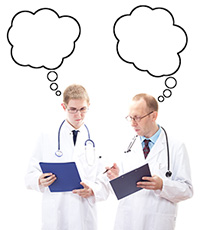 What steps should I take to claim compensation?
The first step is to make a formal complaint to the surgery. If you do not receive a satisfactory outcome and wish to take the matter further, you will need to consult a solicitor experienced in the law of negligence.
The most difficult element of negligence law is proving that the breach of duty caused the harm suffered. You may need an independent autopsy or (if the animal is still alive) a second opinion from another vet.
Professional misconduct
All vets must adhere to a code of professional conduct which is set out by the Royal College of Veterinary Surgeons. If you believe that your vet is guilty of professional misconduct, you should inform the Royal College immediately. Not only can they discipline the vet in question, they can also provide compensation to you.
To find out more about suing your vet, search for an experienced negligence lawyer on Solicitors Guru today.