Many company directors dread their company going into administration, however, if the process is managed correctly, it can work in the organisation's favour and may even allow it to trade its way back to solvency.
What is administration?
Administration is a procedure designed to give an entity breathing space, with a view to either a rescue or a restructure or to allow for a better outcome for all creditors than a liquidation.
Under the Insolvency Act 1986, administration is designed to achieve the following in order of preference:
To rescue the company as a going concern, or;
To achieve a better result for the company's creditors as a whole than would be likely if the company were wound up, or;
To realise property in order to make a distribution to one or more secured or preferential creditors.
How is an administrator appointed?
An administrator can be appointed by the company itself, a qualifying company charge holder or by the court.
The administrator is a licensed insolvency practitioner who is appointed to act over the company. In carrying out their role, the administrator acts for all creditors, not just the entity that appointed them. They are an officer of the court, whether appointed by the court or otherwise.
How do directors' duties change if their company falls into administration?
If a company is solvent, then a director has a duty to act in the best interests of its shareholders, ensuring the organisation grows and makes a profit. However, if a company falls into administration, a director has a duty to act in the best interests of the business's creditors.
What happens after an administrator has been appointed?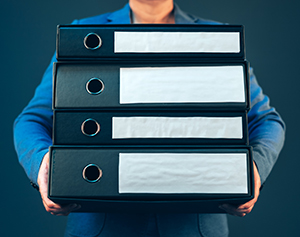 The administrator will examine the company accounts and decide whether or not the company has the resource and support to continue trading. If it does not, then a buyer will be sought.
The administrator will take over the day to day running of the business.
What is a statutory moratorium in administration?
One of the most compelling reasons for putting a company into administration is to take advantage of the moratorium. This gives a company breathing space to effect a rescue or restructure without having to deal immediately with creditor pressure. The moratorium takes effect once the administration order comes into effect, and provides a pause on insolvency proceedings and other legal processes. There is also an interim moratorium (which has the same effect as the full moratorium) on the issuing/filing of the original administration application. It also provides for the dismissal of pending winding-up petitions in most circumstances, and the dismissal of an existing administrator or administrative receivership.
How is an administration ended?
There are several ways in which an administration can come to an end, depending on the specific circumstances of the administration, however, the starting point is that an administration should not last longer than 12 months, and the administration will come to an automatic end at the end of 12 months unless another exit route is taken.
One exit route commonly used is to place the company into liquidation. This would usually be appropriate if there are assets available for distribution to creditors.
Other routes can include moving into a CVA, or move straight to dissolving the company.
If you have questions about company administration or other forms of insolvency, an experienced solicitor will be able to advise you.
You can search for a company lawyer in your area on Solicitors Guru.