The casino industry is no longer a new concept, and it is increasingly beginning to gain momentum, the adoption of laws, according to which the prohibitions that were imposed on gambling in some leading countries are being relaxed, and in those where it was absent at all, it is slowly beginning to be introduced at the level of the Government.
For comparison, let us carry out a peculiar analysis of Canada, UK, the USA and Australia's legislation concerning gambling and taxation.
Gambling Legislation in Canada
Today more than 20 million Canadians are immersed in the gaming world. It is worth considering that the population of the country is 37.59 million. Thanks to such a number of players, Canada won the 8th place in the world ranking of online gambling (the leader is still the United States, China is in second place, the UK is in 5th place, and Australia is in 6th place). By law, casinos and slot machines are illegal in Canada. The Federal Criminal Code (Criminal Code of Canada) prohibits land and online gambling. However, Canada's province can organize and manage the gambling business. Thanks to "lottery" schemes, this solution is possible with an extensive spectrum: they can include any game and device. They are both games of chance and games that require a certain skill. Each province has its own regulators and laws in this area of activity.
What Gambling Tax Regulators Operate in Canada
The legislative framework of Canada gave to the authorities of the Canadian region the power to be operators and, at the same time, to regulate the gambling industry. There are a number of common features in these pieces of legislation that they focus on.
These include: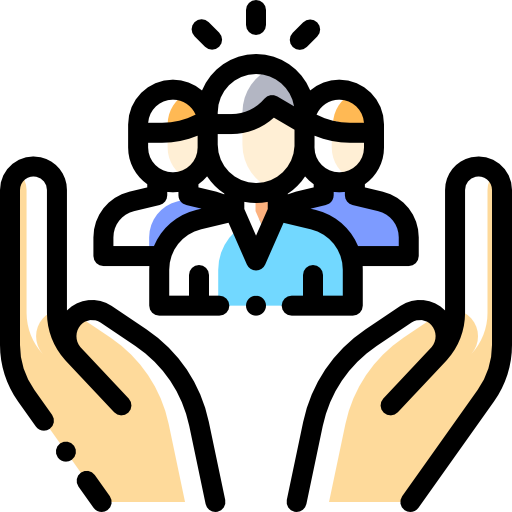 protection of the public from the negative effects of gambling;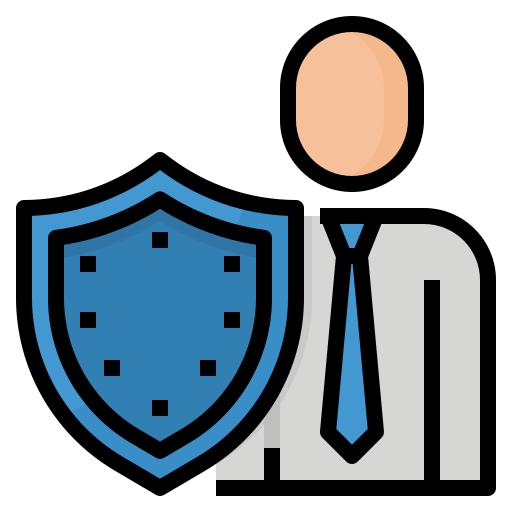 liability for gambling;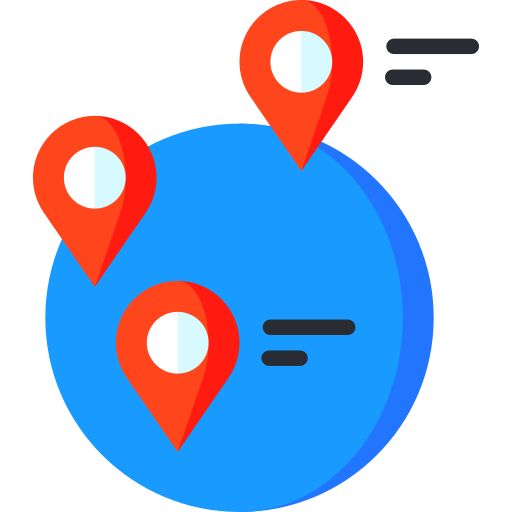 location and size of gambling establishments;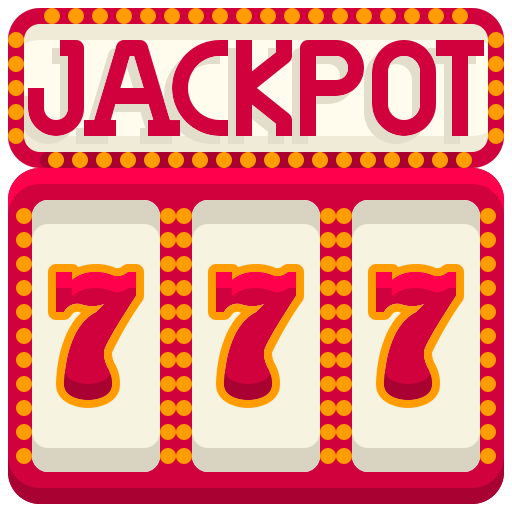 types of slot machines;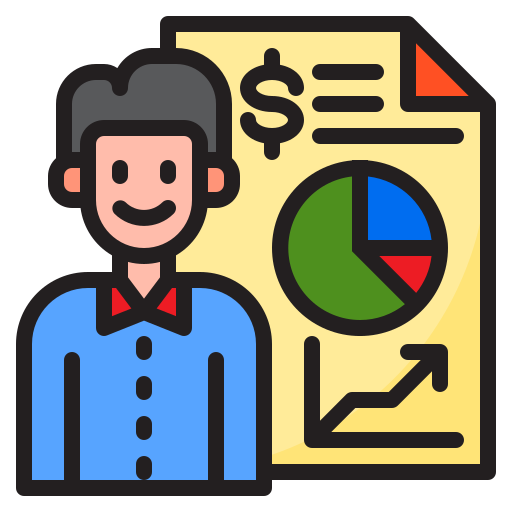 financial relations;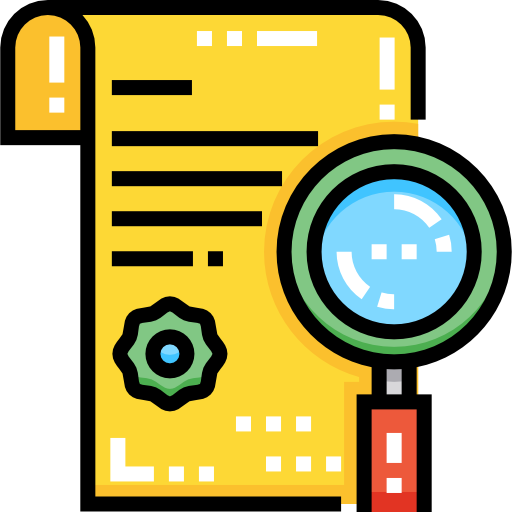 investigation, security and surveillance of gambling establishments.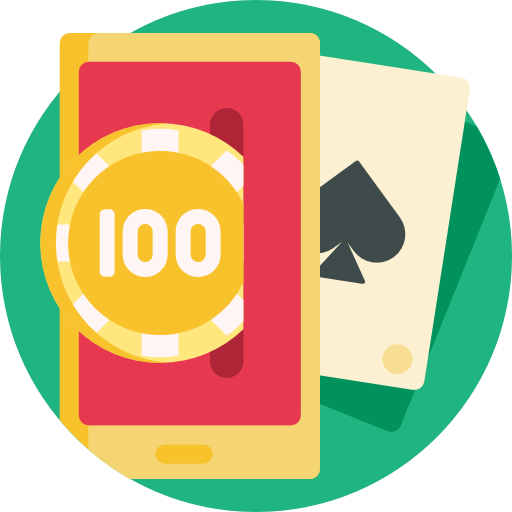 the types and number of games offered;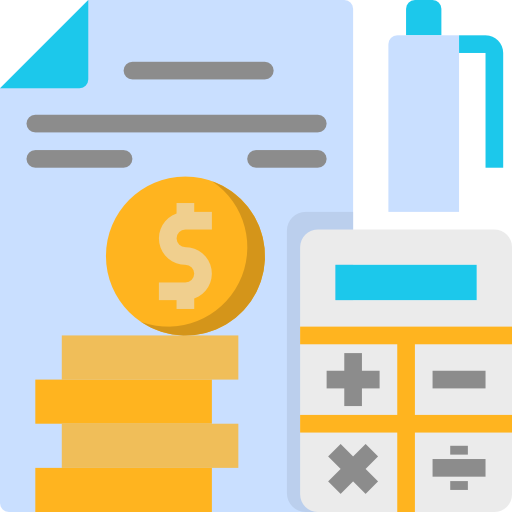 financial controls;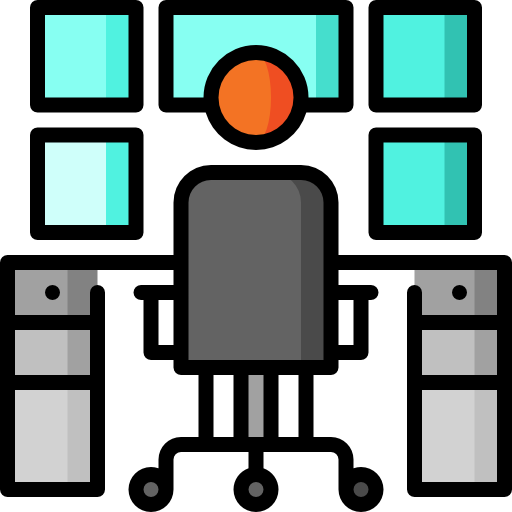 investigation, security, and surveillance of gambling sites.
As for the oversight of horse racing, it is done in conjunction with the Federal Department of Agriculture. They have a department of race supply. This is the Canadian Pari-Mutuel Agency (CPMA). Its job is to regulate horse racing around the country, creating a proper legal framework.
According to the legislation of Canada, each province has lottery commissions such as Western Canada Lottery Corporation and British Columbia Lottery Corporation.
Other regions have regulatory commissions for alcohol and gambling, such as Manitoba Liquor and Lottery Corporation.
Some provinces delegate regulatory issues to law enforcement agencies, such as the Gaming Policy and Enforcement Branch in British Columbia.
Which Taxes on Gambling Winnings Exist in Canada
Due to the fact that the gambling industry in Canada does not have a clearly defined legal framework, there are no taxes on gambling winnings in Canada for recreational gamblers, whether they are Canadian or foreign nationals. The Canadian Revenue Agency does not normally keep track of any money gained from gaming. However, there are exceptions to the rule. Taxation is carried out if the winnings in the casino are the kind of earnings of the player. Find more information on taxation of online gambling in Canada here.
Types of Gambling Popular in Canada
As for the most popular types of gambling in Canada, it primarily concerns betting on sports and lotteries. Also popular are offline and online casinos, bingo, slot machines.
Over the past two years, due to the quarantine because of Covid-19, land-based casinos in Canada have sagged significantly in revenue, although this was already noticeable in 2018-2019. For example, casino revenues in Alberta for 2018-2019 confirm this trend with a 24% drop in offline casino revenue. As a result, to at least stay afloat, offline establishments are launching online casinos.
Online Gambling in the Country
Currently, Canadian law makes no distinction between land-based and online gambling. As a result, the province will carry out online gambling to conduct lottery schemes. A kind of "legal representatives," namely the Royal Corporation, are often involved in the online gambling business, a state monopoly in Canada. At the end of 2014, the Quebec government published a report stating that the Criminal Code regarding online gambling should be amended. The Code also included an amendment allowing provinces to issue online gambling licenses to individuals. In 2016, Quebec banned access to illegal web resources.
Gambling is mostly popular among men, but that's not the case in Canada: the player statistics are 54% male and 46% female. In addition, spending time for Canadians on the Internet for gambling is a phenomenon quite cheaper, according to the players, and more convenient than visiting land-based casinos. It should also be noted that when playing online, players have a higher percentage of their winnings – 96% – than if it were in a land-based casino. There it is only 60%. This is an important factor when choosing games.
Undoubtedly, the future is not far off, and the success of online casinos is predetermined. VR technology will increasingly be introduced in them, and external circumstances only contribute to this.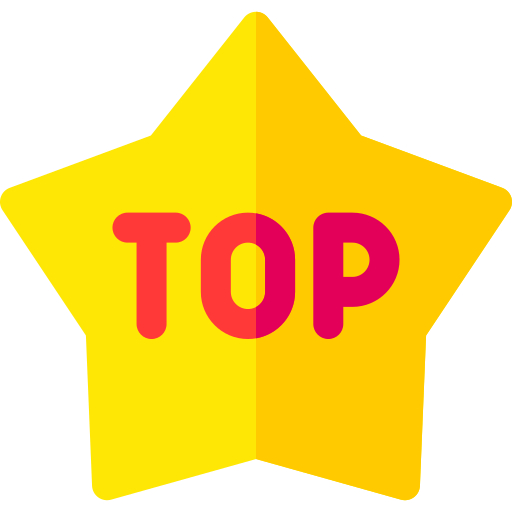 Top Online Casinos
Ontario, Quebec, British Columbia and Alberta have the highest income from gambling. It is worth noting that Canada's largest and most popular sites belong to these provinces. They are:
LotoQuebec – Quebec's online lottery;
BCLC – British Columbia's online casino;
WCLC, a Western Canada casino, is operating for the provinces of Alberta, Saskatchewan and Manitoba;
Additional entrants include the Yukon, Northern Territories and Nunavut.
Each website has many lotteries and other gambling games: casinos, sports betting, poker, and slot machines.
Gambling in Canada has been successful since the 1990s, and the market volume is slowly gaining momentum. Nevertheless, residents of Canada invest significant amounts of money in playing on foreign online sites and casinos in the neighbouring United States. Therefore, the Canadian authorities aim to improve the gaming system and business in general to beat the competition.
It should be noted that Canada is the country with the best program to protect society from addiction. Canadian provinces are spending about $110 million to protect players from addiction, including research, prevention, and treatment. The percentage of gambling addicts is low and varies from province to province, ranging from 0.7 to 1.4 percent of all gamblers.
Regional Specifics of Tax Law in Canada
Since 1999 all casinos in Canada have been officially legalized. Thus, the entire gambling industry in the country is completely legal and legitimate. Gambling laws are passed at the level of each province. This is also a kind of amendment to the law on the gambling industry in Canada. For a Canadian casino to operate legally, the local Government must issue a license. Every province in the country has the authority to do this, except Saskatchewan. Below are the gambling laws in some provinces of Canada and the province of Ontario, which has the highest gambling revenue in the country.
Manitoba: Manitoba's Liquor and Gaming Authority regulates all forms of gaming, including internet gambling. There is just one official online casino in Manitoba, PlayNow Manitoba, however, there are no regulations prohibiting people from playing at international casinos. Sports bettors may use the Sport Select site to place bets, but they are restricted to a maximum of $250 each day.
Quebec: Quebec has arguably Canada's most permissive gambling rules, allowing residents to play at both offshore casinos and the government-run Espacejeux. Players must wager on parlay bets at Mise-O-Jeu, the province's sole licensed sports betting site. Quebec has nine land-based casinos, all of which are available to those aged 19 and above.
Alberta: Gambling is quite popular in Alberta, with citizens having the freedom to bet at internet casinos. Gambling is also authorized for people over the age of 18 at any of the province's 25 land-based casinos. Sports betting is also popular, with players confined to parlay type bets and a daily cap of $250 on sports betting.
British Columbia: In British Columbia, there is a variety of legal gambling options, including 15 land-based casinos. When it comes to online gambling, PlayNow is the only legitimate option to wager on casino games and sports, but there is nothing in the law that prevents gamblers from joining up with sites situated outside of Canada. Sports bettors, like those on most other sites, must make parlay bets.
Saskatchewan: Although online casinos in Saskatchewan are outlawed, citizens are not prohibited from visiting casinos located in other provinces or countries. Regardless, land-based casinos are allowed in Saskatchewan. Sports betting can only be done through Sports Select, and all bets on sporting events (except horse racing) must be parlay bets.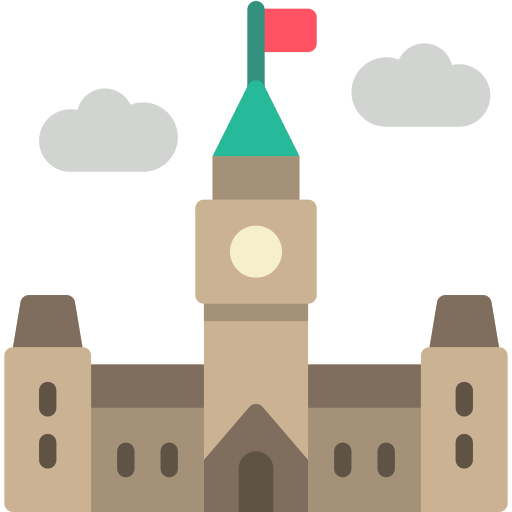 Ontario Legislation
As for the province of Ontario, it should be noted that it has the highest revenue of all provinces in the gambling industry – 35%. In addition, there are three government regulatory bodies in this region:
The Ontario Liquor and Gaming Commission (regulator);
Provincial authorities;
Ontario Lottery and Gaming Corporation (operator).
The Ontario Liquor and Gaming Commission is a provincial royal agency founded in 1998. It regulates alcohol, gambling and horse racing in its region. Its mandate is to issue licenses for charities with lottery draws in mind.
Previously, the regulators were the Liquor Licensing Board of Ontario and the Gambling Control Commission.
The Ontario Lottery and Gaming Corporation is the government agency that operates land-based gambling establishments and web-based resources in the region.
Previously, the commissioners were such organizations as the Ontario Casino Corporation (OCC) and the Ontario Lottery Corporation (OLC). In 2000, the two bodies merged.
Gambling in Ontario is regulated by laws:
The Alcohol and Gambling Regulation and Public Protection Act of 1996;
The Racing Licensing Act of 2015.
All laws have additional provisions relating to certain aspects of gambling.
Law Compliance in Canada
When we talk about tax laws in any area, be it the liquor industry, gambling laws, commerce, etc., it is necessary to comply with the laws of the country, as well as with the specific laws enacted in each province.
Although Canada has a kind of uncertain legality in online gambling and land-based gambling in general, and some activities can be beaten in two ways, there are still several laws and rules to obey and follow to avoid becoming an offender. According to the law, you can be charged for non-compliance with the law rules or negligence in the activities of notable violations, which will be considered in court. And then it's up to the judgement bodies to decide if the charges will be withdrawn from you or stayed.
What is the difference between having charges withdrawn or stayed?
The decision by the Crown to stay or withdraw charges means they discontinue the prosecution. In both situations, once your charges are withdrawn or stayed by the Crown, you don't have to go back to court.
However, there is one important difference. Stayed charges can be "brought back to life" within one year of the day they are stayed. While this tends to be rare, you should know that if you're charged with new offences during the one-year period after you've had charges stayed, the stayed charges could be brought back, and the Crown could prosecute you on those same charges again. If charges are withdrawn, the prosecution of those charges is finished, and those same charges can never be brought back.
How to Get a Gambling License in Canada
When it comes to the prerequisites for obtaining a gaming license in Canada, there is one essential element to factor in: the very concept of a license does not exist in Canada. The government proposes the use of gambling through crown corporations. And the government operates through the commissions and corporations mentioned earlier. In some regions, lottery companies enter into agreements with private operators to provide ticketing services. This contractual principle eliminates the very idea of licenses.
Private businesses and government regulators cooperate with service providers. They provide services, equipment, goods or products. Companies providing services must be registered with local regulators.
However, each province imposes its conditions and requirements for authorization and contracting. In particular, British Columbia offers 4 types of permits, which vary in the amount of income from gambling. The permit is valid for 12 months.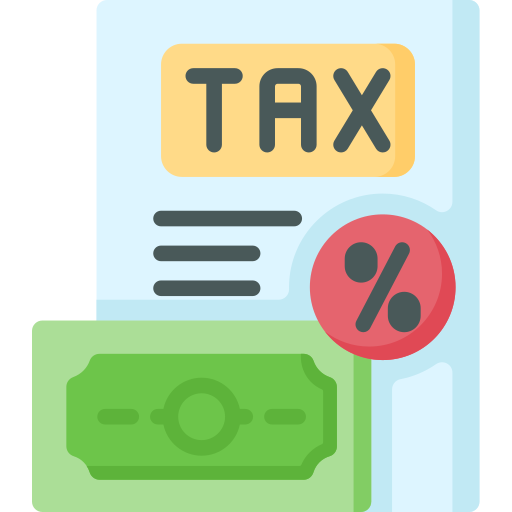 Laws on Gambling in USA
Now let's take a look at the gambling business in the United States and what taxes are available on winnings. The United States boasts one of the highest win rates for lotteries and other games. It is all due to the fact that the country has many different lotteries and casinos – from private to federal. Also, lotteries and casinos are not legally prosecuted in the country.
What Authorities Regulate Gambling in the USA
Gambling is legal in the United States, albeit there are substantial limitations on interstate and internet gambling. Within its boundaries, each state has the authority to regulate or outlaw the practice. Almost every state, if state-run lotteries are included, may be considered to authorize some type of gambling. Casino-style gambling, on the other hand, is far less common. The Indian Gaming Regulatory Act of 1988 allows Native American Trust Land to be utilized for games of chance provided an agreement is reached between the State and the Tribal Government.
Under the Commerce Clause, Congress controls state gambling, international gaming, and interactions between the US and Native American territory. To cite a few instances, Congress has passed legislation forbidding the unlawful transfer of lottery tickets across states, prohibiting sports betting along with specific restrictions, and controlling the degree to which gambling is tolerated on Native American territory.
As far as Internet gambling is concerned, the Unlawful Internet Gaming Enforcement Act, approved by Congress in 2006, makes it illegal for wagering firms to knowingly accept money in conjunction with illicit Internet gambling (though it does not itself make Internet gambling illegal).
Locating the activity just outside the jurisdiction that enforces the laws in a more "gambling friendly" legal environment, is a common strategy for avoiding laws that prohibit, constrain, or aggressively tax gambling. Near state boundaries and aboard ships cruising beyond territorial seas, gambling businesses are common.
The type of the criminal penalty or sentence for unlawful gambling is determined by the legislation utilized to prosecute the case and the severity of the criminal action. A conviction for gambling offences has professional, criminal, and personal ramifications. Among those is the person's inability to be a surety.
What is a surety?
A surety is a person who comes to court and promises to a judge or a justice of the peace to supervise an accused person while they are out on bail.
A surety also pledges or promises an amount of money to the court by signing a type of bond called a recognizance. By doing this, the surety risks losing some or all of the money they have promised to the court if the accused doesn't follow one or more of the bail conditions or fails to show up to court when required.
Types of Gambling Taxes in the USA
Winnings from gambling are completely taxed in the US, and the Internal Revenue Service (IRS) has mechanisms in place to ensure that it receives its fair share. It's not only about gambling at casinos. Lotteries, horse races, off-track betting, sweepstakes, and game shows winnings are all taxed.
The central tax on winnings from the lottery, which pays every country citizen, is 24% of the winnings. However, it would help if you did not forget that each state in the country is free to change the tax law under itself, because of which you will have to pay another 10-15 percent as an additional state tax. Fortunately, the maximum tax that can be collected on your lottery winnings state by state will not exceed 40 percent in combination with other taxes.
The states with the most lenient tax laws are California, Texas, Nevada (no additional tax on lottery winnings, only federal), and Michigan (additional tax is only 4.35%). You can also find lottery organizations in the U.S., which pay part or all the taxes.
Peculiarities of the US Gambling Laws
The gaming industry is governed by state legislation in the United States. Some have more authoritarian legislation than others.
At the municipal level, state-specific gambling laws govern or ban various sorts of gaming. Land-based casinos, charity events, sports betting, lottery, keno, bingo, and skill games all have different laws depending on the state. Except for Utah, all 49 states in the United States have certain kinds of gambling that are legal.
New Jersey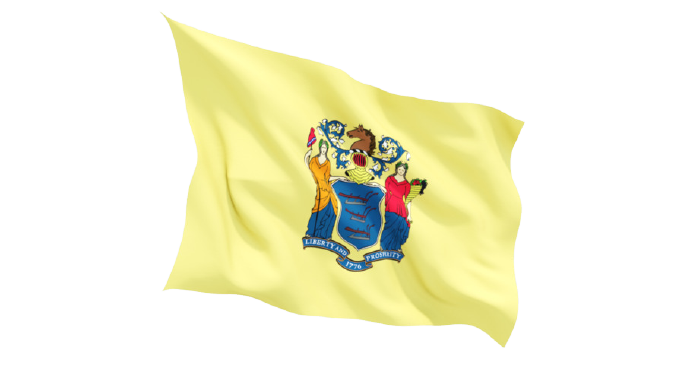 Online sports betting, online casinos and online poker are legal and available here, as it is the largest gambling market in the United States. More than 10 legal online casino and poker room sites are officially registered here.
West Virginia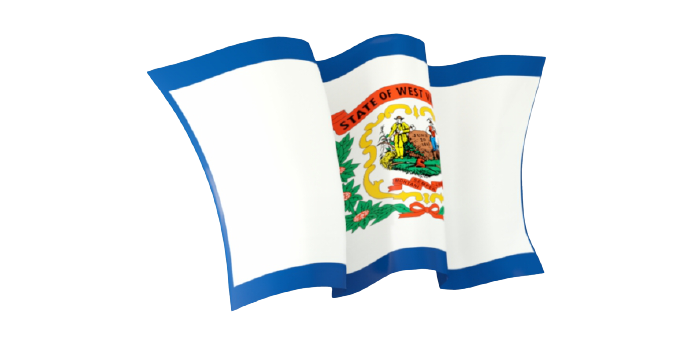 Here, online sports betting has been allowed since 2018. In addition, online casinos and poker began official operations in 2020.
Pennsylvania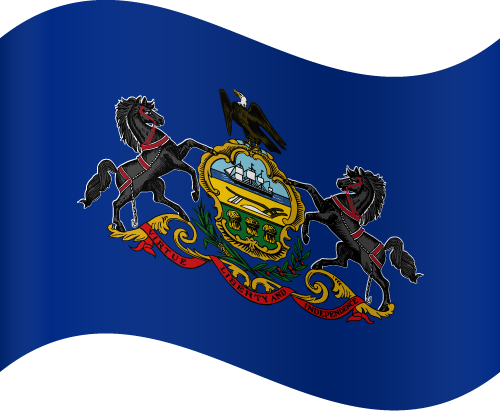 Betting on sports, online casinos, and online poker became legal in 2019. DraftKings, FanDuel and Unibet bookmakers operate here. Players have the option of betting offline as well as online via gadgets.
Iowa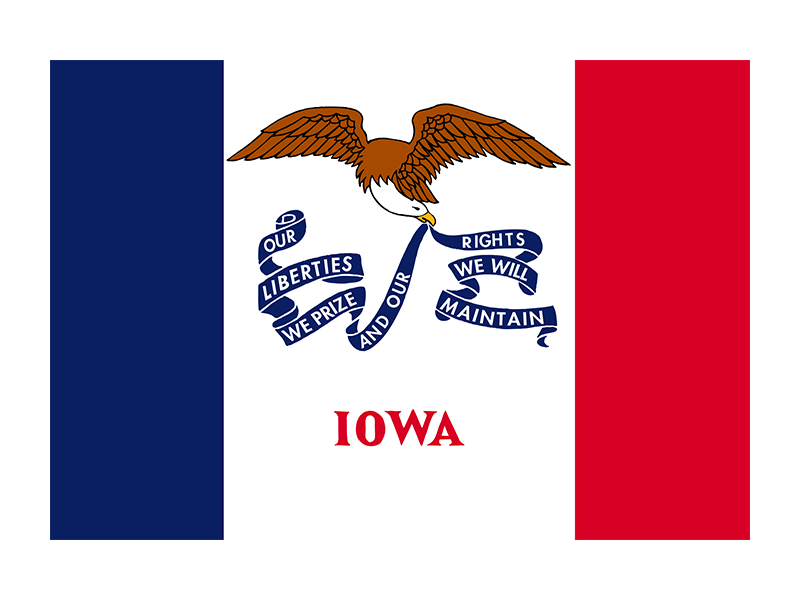 Sports betting has been allowed since 2019. Throughout the year, Iowa has opened several online betting shops. However, online casinos and poker rooms are still banned.
Indiana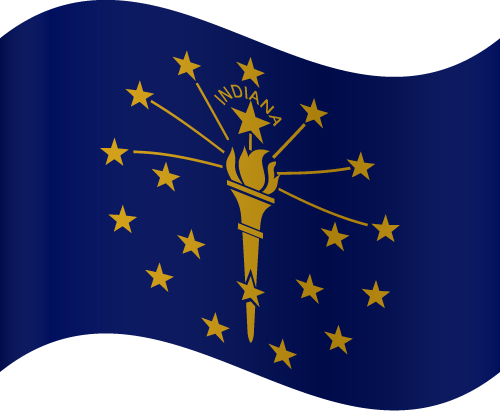 The government allowed sports bettors to work offline and online at the same time. In the same year, the government gave consent to the operation of sports bookmakers, online and offline. To date, there are three online bookmakers – DraftKings, FanDuel and BetRivers – and five more are expected to add to the list.
New Hampshire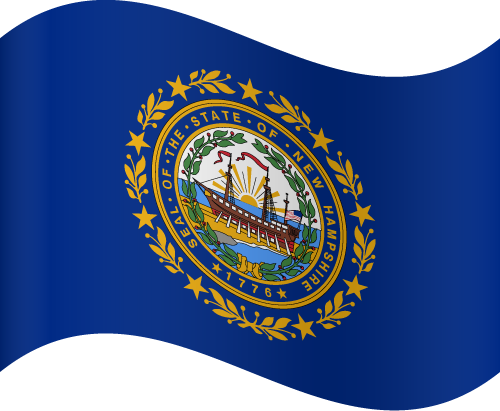 Sports betting has been officially allowed since late 2019, and DraftKings is the only company in the online marketplace. Poker rooms and online casinos are still banned in this state.
Nevada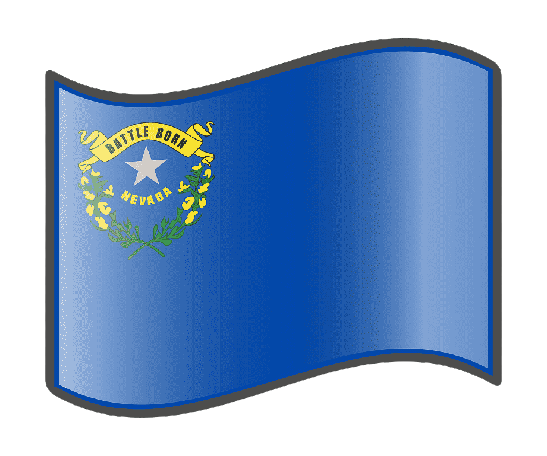 This state, with its famous Las Vegas. Nevada has been a monopoly in sports betting for over 20 years; online betting has been allowed here since 2010.
Delaware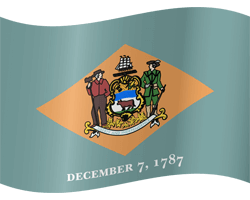 The legalization of online betting came in 2018. online casinos have been operating here since 2013. Poker rooms are also legal.
Rhode Island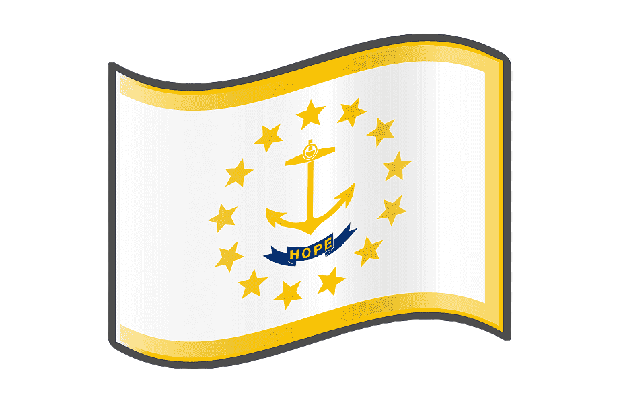 Online sports betting was legalized in 2019, with the first companies launching in 2020. However, online casinos and poker rooms are still illegal in the state.
Oregon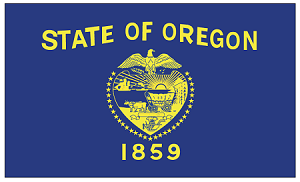 Online sports betting is allowed and accepted here, starting in the fall of 2019. However, online casinos and online poker rooms are banned.
Michigan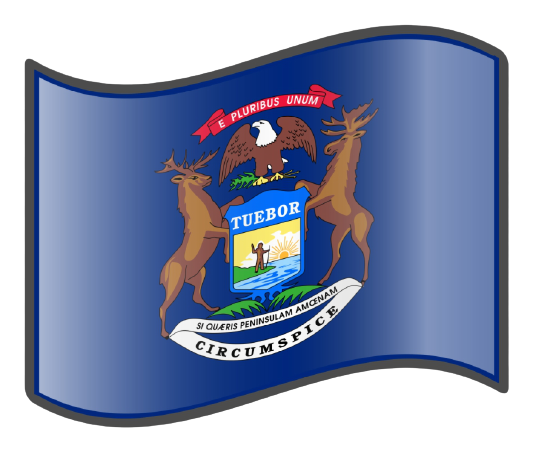 All kinds of online gambling have been allowed here in recent times: betting shops, casinos and poker rooms.
Colorado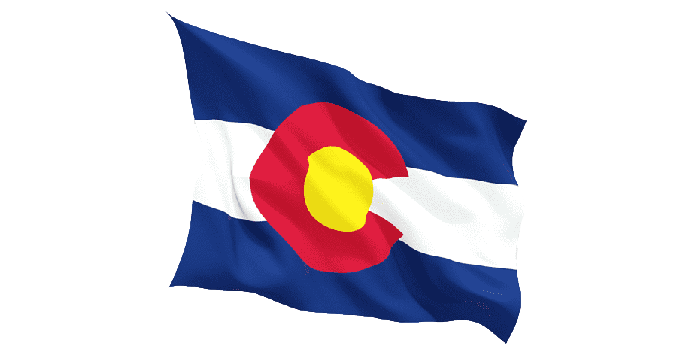 The state is considering allowing online casinos and poker rooms, with online sports betting legalized starting in 2019.
Montana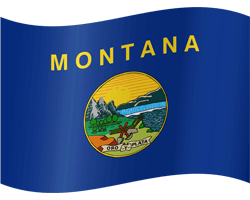 The state's governor signed into law a bill to legalize online sports betting in May 2019. Intralot will operate Montana's gambling market. Online casino and poker room operations are banned.
Tennessee
State officials passed an online sportsbook law in April 2019. The first resources are expected to launch in 2020.
Illinois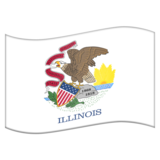 The legalization of sports betting came in June 2019 in Illinois. And the first betting websites began operating in 2020. Licenses will cost $10 million.
States where online gambling is banned in the U.S.
Certainly, not all states have legalized gambling. In other locations, establishing a regulator is difficult, or they simply do not have enough cash for gaming.
Utah
There are no gaming regulators in Utah, and there is just one gambling statute that outlaws it. The reason for this is because Mormons make up the majority of the population. They are very devout, and gambling is strictly prohibited in their faith.
Hawaii
The residents of Hawaii live in a family environment on their island. They are concerned that gaming will detract from the pleasant atmosphere and attract a large number of shady guys and unwelcome guests to their neighborhood.
Online Lottery in the US
American online lotteries are also subject to different rules set by local laws. In other regions of the country, permission for such activities was accepted by the state authorities. As a result, sometimes it takes several years to legalize online lotteries and launch the first resources due to internal rules and restrictions.
Georgia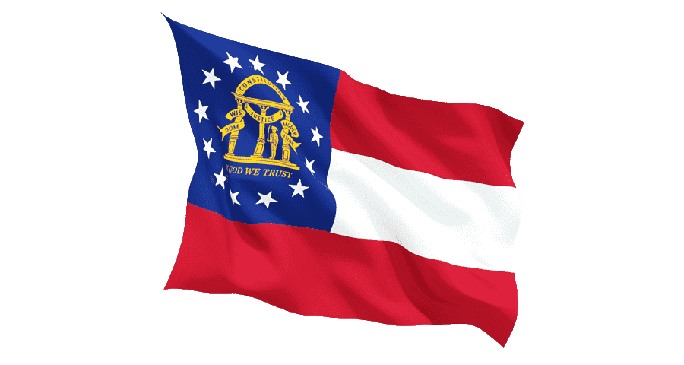 The launch of the online lottery here took place in 2012, with players able to access services from any city in Georgia. A variety of draws are available to customers, including Keno and interactive games.
Illinois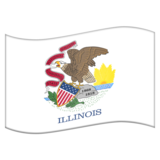 The state was the first in the U.S. to allow online sales of lottery tickets – this happened in the spring of 2012. State residents can play on the Illinois Lottery website, which features daily draws and instant games.
Michigan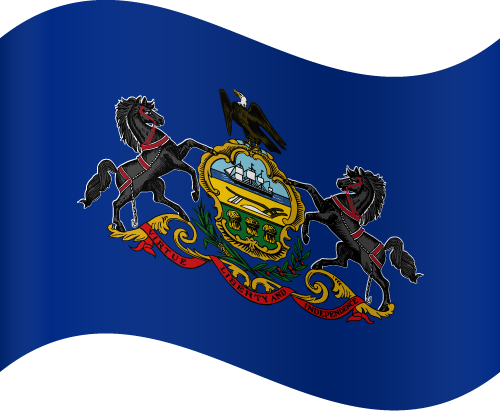 The Michigan Lottery officially launched an online resource in the fall of 2014. At that time, Michigan residents were allowed to buy Instant Keno tickets and their electronic equivalents online.
Pennsylvania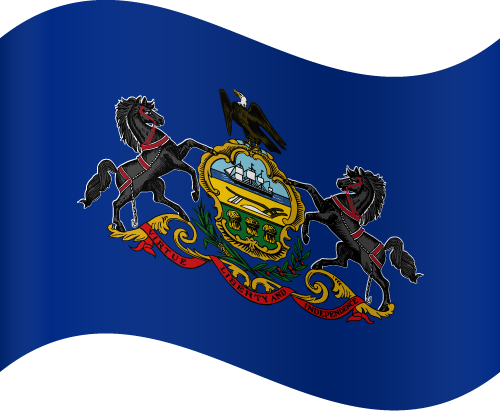 The online lottery business launched in 2018, customers can now participate in online games with instant winnings. The selection is expected to be more extensive in the future.
New Hampshire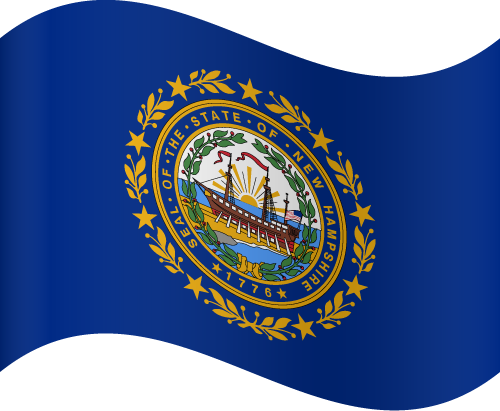 In June 2017, the state passed a law allowing the sale of lottery tickets online. The launch of online lotteries occurred as early as 2018.
Kentucky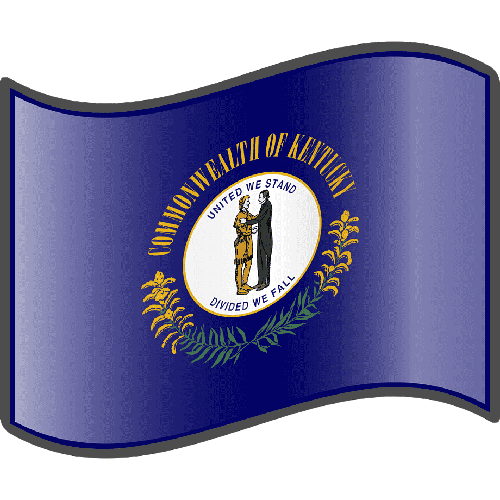 Online lottery ticket sales were allowed in this state in 2016. Daily lotteries and instant games can be played here. The secure online lottery ticketing system has been in development for three years.
Gambling Licensing in the States
Where gambling is permitted, it is strictly regulated by state and municipal governments. Gaming license rules are designed to deter illegal activity by providing thorough control. State and municipal regulators monitor card rooms, commercial casinos, and lotteries on a regular basis. Before organizing raffles, fundraising casino evenings, or bingo, even NGOs must be legally licensed.
Because gambling is allowed under federal law in the United States, each state has the authority to legalize or ban it. Many states permit charity gaming and lotteries, but only a few states permit commercial and racetrack gambling. The state gaming commission is frequently in charge of administering and overseeing state gaming licenses.
The procedures for obtaining a gaming license are quite extensive. Background checks and subsequent investigations are required for the majority of applicants. Licenses are often provided for particular activities, in certain locations, and at specific times. Casinos, horse racing, lotteries, charity gaming, and sweepstakes all need licenses.
Non-Compliance and Being Guilty of an Offence
In most states, running an illegal gambling operation is a felony. Fines of up to $20,000 and jail terms of up to 10 years are possible penalties.
Being legally guilty of an offence, and the concept of guilt as we know it in everyday life, are not necessarily the same thing. Being legally guilty can be quite complicated and involves principles your lawyer or duty counsel can explain to you.
In order to plead guilty, the physical acts (or omissions) that you agree took place have to amount to a criminal offence. You also had to have a guilty "state of mind" at the time of the offence. In most cases, this means that your actions amounted to a criminal offence and that you meant to do it. Doing something accidently is generally not enough to support a guilty plea for most offences.
The UK Legal Framework for Gambling Regulation
The UK is among those countries that have legalized gambling and developed special laws for this sphere. In 2005, the UK passed a law on gambling and online and classic casinos became legal. In 2007 a particular body was created – the Gambling Commission.
Gambling has special rights here. The law places no restrictions on this activity. Therefore, many clubs are officially included in the allowlist and enjoy the state's trust. The advantages of online casinos in the UK include:
Availability of promotions on the trading floors, which guarantees payments to players;
Compulsory licensing, which guarantees the safety of players
Significant prize funds.
Is Gambling Legal in the UK?
Residents and tourists to the United Kingdom may legally participate in online gaming. The United Kingdom Gambling Commission (UKGC) regulates all types of gambling in the nation. The UKGC is the main governing authority, having been established by the Gambling Act of 2005. It issues permits and controls enterprises that support gambling, as well as providing protection to gamblers.
A UKGC license is required if a company wishes to provide sports betting, casino, bingo, arcades, lotteries, or gaming machines to UK nationals.
Gambling Winnings Subject to Taxation in the UK
Gambling is not taxed in the United Kingdom. While gamblers in certain countries must pay gambling taxes ranging from 1% to 24%, bettors in the United Kingdom are permitted to retain their whole profits.
The UK's refusal to tax betting is due to the fact that no income is produced. Nonetheless, the British government still makes money from gambling. Casinos and betting sites do not pay earnings taxes; instead, remote gaming providers are assessed a 15% fee. So, the tax charge that gambling companies must pay accounts for a large portion of gambling revenue.
While gamblers are not required to pay taxes whether they win or lose, betting shops, poker rooms, casinos, and other associated enterprises are subject to taxation. Even while players do not pay these fees directly, they are included into the odds in various ways.
Permitted Types of Gaming and Gambling Operators in the UK
Gambling is a word used in English law to describe a variety of activities. As a broad definition, it may be considered to include a variety of types of entertainment incorporating risk-based gain and loss. Gambling, as a result, is part of a larger panorama of activities that includes financial transactions, contracts, pure entertainment, sports, and other pursuits.
The laws for who may place bets and who can accept bets vary greatly depending on the kind of gambling and its venue. Let's take a deeper look at the types of gambling games that are legal in the United Kingdom.
Casinos
All casinos operating in the United Kingdom, whether online or physical, must be licensed and regulated. There are also restrictions on where brick-and-mortar casinos may operate and what kind of casino games they can provide.
Betting
In the United Kingdom, all types of real-money betting services need a license. Fixed-odds betting, pool betting, and serving as a betting middleman are all examples of this. The UK Gambling Commission is in charge of issuing licenses and ensuring that the services are fair and secure.
Arcades
There are three types of arcades: those open solely to adults (AGCs), those permitted to sell alcohol and open to families (FECs), and those accessible to families but not serving alcohol (UFECs). AGCs and FECs need Gambling Commission licenses, whilst UFECs just require a municipal permission.
Gaming Machines
Slot machines, fruit machines, and betting terminals are all widespread in the United Kingdom these days, although they still need permits to operate. Certain criteria are attached to the licenses in order to safeguard gamblers, such as properly declaring the odds and return to player percentage (RTP) of each game.
Lotteries
The National Lottery of the United Kingdom is similarly governed by tight regulations. It has been in operation since 1993 and provides a variety of games such as Lotto and Thunderball. Gamblers in the United Kingdom may also participate in the EuroMillions lottery, which spans nine European nations.
Gambling Law Restrictions in the UK
In terms of gambling, one of the biggest problems is underage gambling. In 2017, the Gambling Commission introduced new restrictions on gambling marketing. For example, all casinos are required to review their ads and remove bright colours, cartoon characters, animals or illustrations, and expressions like "free," "extra spins," or "guaranteed win."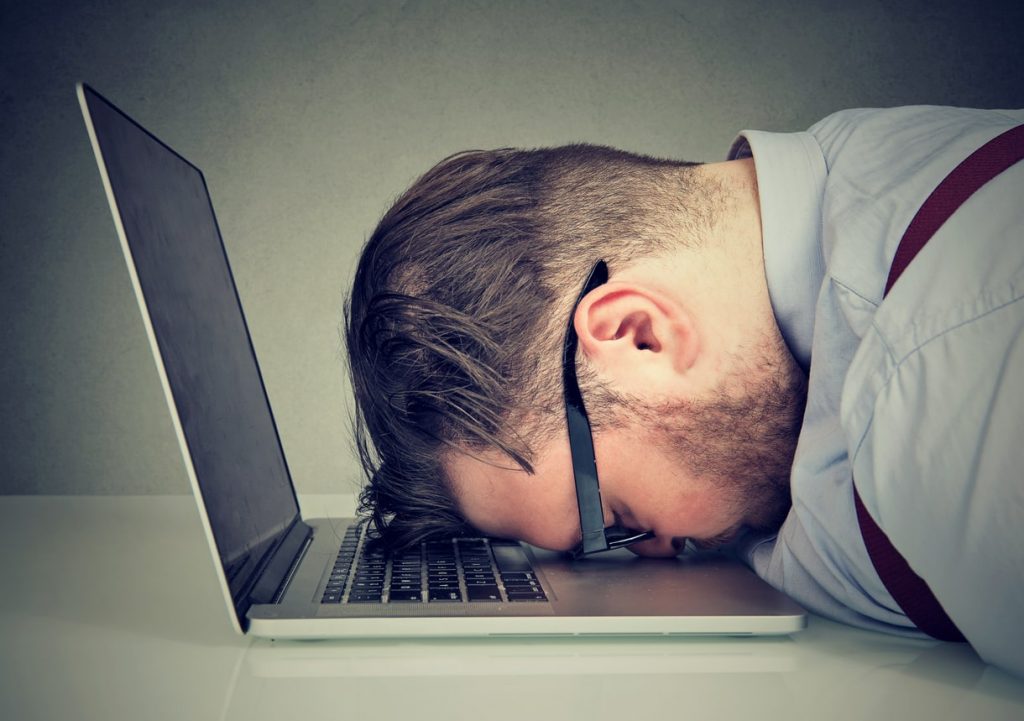 Another recent restriction is mandatory age verification. It is now possible to enter gambling sites only with passport data. The website owner must confirm that all users are adults and, if necessary, provide proof to the Commission.
The Gambling Commission also imposes requirements on the technical support of casinos. For example, they need to keep data on all users and their transactions, record time and automatic play.
All games must generate random combinations to prevent possible fraud. The probability of winning should not be very low. Servers and software that are used in gambling must be audited annually. Independent auditors conduct it, and the results are given to the Gambling Commission.
A Law Has Been Passed in England to Ban Credit Cards
UKGC regularly conducts research and collects data from other organizations about the level of problem gambling in the country. As a result, according to the official information, the UK is quite successful in combating the violation of users' rights and the development of gambling addiction.
For example, 39% of users at the age of 16 took part in gambling, 8% of the respondents bet on sports online and 3% used the services of slot machines. Also, 22% of online gamblers who use credit cards suffer from gambling addiction or are prone to it. Some of the users have developed enormous debts to the banks.
The head of UKGC in the United Kingdom, Neil MacArthur, says that credit cards for gambling can cause a lot of financial damage to vulnerable people. It is because addicts gamble with money they don't have, which exacerbates their financial situation and contributes to the development of gambling addiction.
The ban on credit cards for gambling applies to all kinds of land and online gambling. However, it does not apply to those types of lotteries, where payment is made by the client personally: for example, ground ticket sales points.
The exception was also allowed because national lottery retailers follow all the rules against addiction and discourage excessive gambling. As for the potential dangers of National Lottery games account for the lowest rate of problem gambling of all types – only 1%.
The Multi-Technical System GAMSTOP Self-Exclusion
Beginning March 31, 2020, all online operators nationwide must register with GAMSTOP's multi-technical self-exclusion system. It is developed for online gambling resources and allows each player to independently impose restrictions on access to gambling from different operators by submitting an application. There are a lot of gambling service providers on the territory of Great Britain, and all of them can accept self-restriction requests from users. Since it is very expensive to write to each operator separately, the UKGC simplified the process by gathering all of them into one system. As a result, users who sent their requests will be blocked simultaneously by all gambling operators.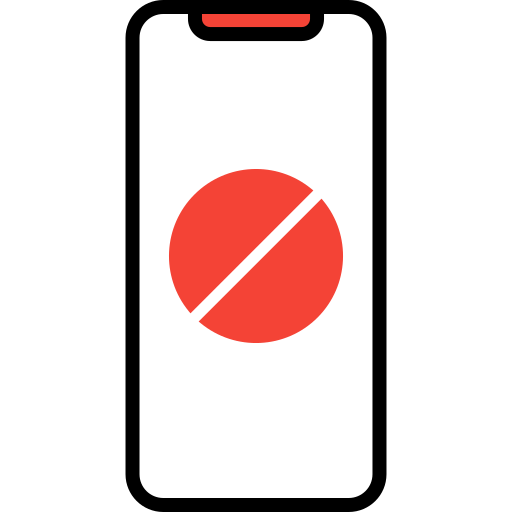 This formation of restrictions is part of a program to implement the National Strategy to reduce harm from gambling. Along with the system GAMSTOP, other ways of limiting access will be used, such as software to ban gambling and block payment cards.
Other Restrictions for Gambling Operators
Harsh restrictions for the gambling industry have been in place in the U.K. since 2014. At that time, evident anti-money laundering principles were formed. Since 2018, the rules regarding the operation of fixed-rate FOBT terminals have come into force – the law sets an upper limit on the possible bet. As of April 2019, the tax on online gambling increased by 6%.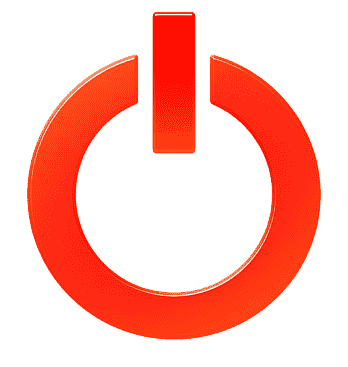 Last year, ministers of the Department of Digital, Culture, Media and Sports held formal meetings with banking structures and gambling operators' representatives. The possibility of companies in England to use new technology and user data to prevent the spread of dangerous gambling and the development of addiction in the population was discussed.
Types of Gambling Licenses in the UK
There are three types of licenses that company owners may need to operate a gambling venue, and in certain cases, all three may be required. The following are the three kinds of licenses issued by the Gambling Commission:
an operating license
a personal management license
a personal functional license
Owners will also need a license to use the premises from their local licensing authority.
If owners offer remote gaming (online or otherwise) and advertise to customers in the United Kingdom, they will require a Gambling Commission license.
For low-level gaming, local licensing agencies also grant lottery registrations and gambling licences for bars, clubs, and other facilities.
Gambling Law in Australia
Special mentioning should be made of the gambling laws in Australia. Legal forms for casino players allow Australians to play popular games and visit Internet clubs because there is no law in the country where the prohibition was explicitly spelled out, or at least there was a hint of such a prohibition.
Gambling Regulators in Australia
The Commonwealth has assumed a more active role in gambling regulation with the introduction of new gambling services, particularly internet gambling. However the Australian gambling sector is also controlled by State and Territory authorities:
The main law which regulates gambling in the country is the Interactive Gambling Act adopted by the Parliament of the Commonwealth of Australia in 2001. This law allowed online gambling legalization and began to regulate it. And in 2017, an amendment was introduced, additional licensing of gambling establishments by the authorities of the country, which also added ways to deny players the protection of gambling.
Under the 2001 law, the following are prohibited in Australia:
Unlicensed iGaming products offered to Australians;
Offering Australian iGaming products to other countries.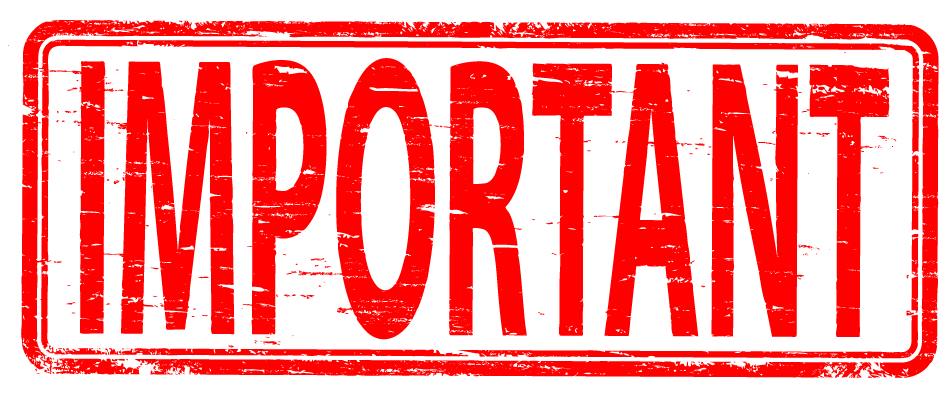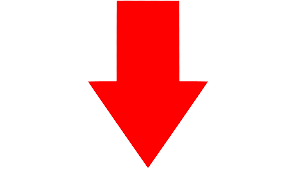 This law bans online gambling such as poker, roulette, online poker or Blackjack. Betting and car racing are not covered by the ban, with one condition that bets are not placed during the game, as well as online lotteries.
Nevertheless, the government has approved the purchase of their country's gambling license to foreign providers. As a result, players can choose absolutely any site that suits them and take part in card games or other online games.
The taxes imposed on gambling operators depend on the company's state of incorporation. The income that the state receives from taxes from gambling activities is about 15% of the budget.
Which Taxes on Gambling Winnings Are Payable in Australia?
As in any other major civilized country, gambling in Australia is entirely legal, but there are pretty strict rules.
The Interactive Gambling Act regulating gambling activity was adopted by the Australian Government in 2001. The winnings of people are not taxed because it is not considered a professional activity but rather a recreation and entertainment.
The country's Government interprets winning not as profit, but as the player's luck, because having won this time, the player is likely to lose the next time. Access to online gambling is fully accessible; companies that are based in Australia can offer their services in other countries.
The following taxes apply in the country:
Sales tax is imposed on gambling activities such as sweepstakes, lottery ticket sales, bookmaking activities, etc.
Net income tax – income generated from online poker, investment betting, etc., is taxed.
Player's loss tax – taxable activities such as sports betting, casino, etc.
Licensing fees – casinos, lotteries, bookmaking, Bingo, etc.
Australian Gambling Legislation Specifics
Gambling is rather popular in Australia. This kind of entertainment enjoys more than 80% of adults in Australia (it is the highest figure globally, every year, the Australian citizen spends $ 1.6 thousand more than residents of other countries). This is one of the first countries, wherein in 2001, after passing the legislation, the corresponding attention to gambling activity began to be paid.
In 2001, the Commonwealth Government passed the Interactive Gaming Act, which includes the intention to prohibit Australian gaming companies from offering online services to country residents. But this law only applies to service providers and does not prohibit consumers of these services from gambling.
The law does not prohibit online services, but only if the operator is registered in Australia. Such operators can accept players from countries where the gambling industry is legalized.
Residents are actively interested in gambling, so the Australian Government improves the legislation. Some states have already started to relax, and for example, gambling can now be organized onboard casino liners. Experts believe that there are all prerequisites for the successful development of the gambling industry in the country.
Gambling License Regulations in Australia
In order to obtain a gambling license in Australia, it is necessary to study the laws of the country, as well as each state separately.
While each state has its gambling regulator, such as the Australian Capital Territory Gambling and Racing Commission; the New South Wales Liquor, Gambling and Racing Office; the Northern Territory Licensing Commission and others, there are still commonalities and specificities to be seen.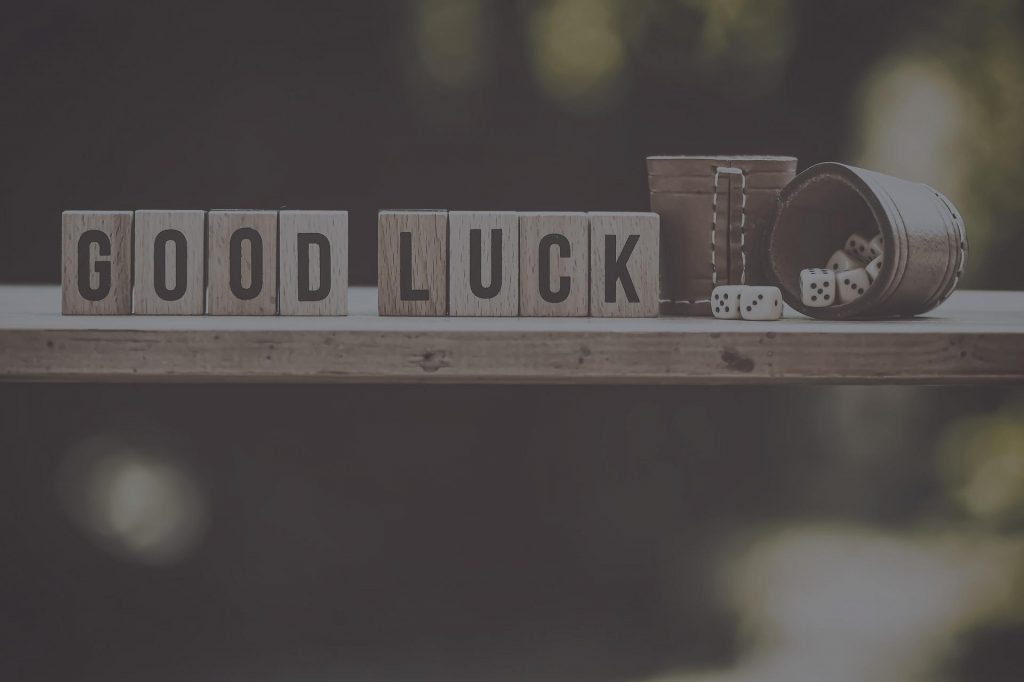 It is possible to identify the general features of the requirements that are given to applicants for a gambling license in Australia. The licensee must:
Cooperate with law enforcement agencies;
Ensure the safety of financial transactions;
Limit the flow of funds (to avoid money laundering);
Recruit staff based on an objective selection of candidates. All employees must be accredited and professional; taxation of online gambling in Canada
Also, the licensee must keep the users' personal information and worry about confidentiality;
Conduct fair play and fight crime with preventive measures.
Peculiarities of Registration of a Gambling License in Australia
An essential nuance that entrepreneurs wishing to order a gambling license in Australia should pay attention to is the number of regulators responsible for controlling gambling activities in different states of the jurisdiction. Each of these regulators is entitled to impose its gambling licensing requirements, generally accepted, among which are:
Hiring exclusively qualified personnel with sufficient experience in the gambling industry.
Cooperation with law enforcement agencies.
Compliance with AML/CFT policies.
Compliance with confidentiality and protection of users' personal information.
Ensuring the security of financial transactions.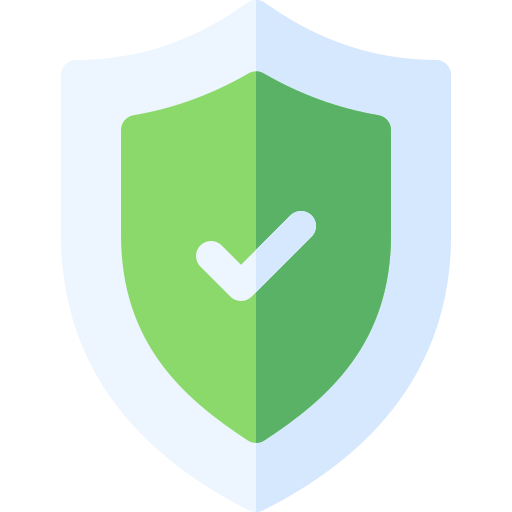 Separately, it is worth noting that gambling companies are not allowed to advertise online gambling by applying for a gambling license in Australia. Acquiring a gambling license in Australia is an attractive option for setting up your own business. However, the licensing process itself cannot be called simple and quick. The solution to such a task requires serious preparation.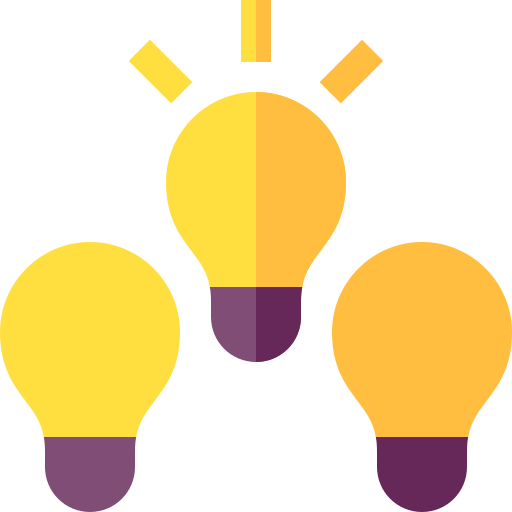 Conclusion
Because each country has its own interpretation of the law, international online gambling legislation is very complicated. Some countries promote internet gambling, while others work tirelessly to outlaw it completely. Furthermore, various jurisdictions within a single country take wildly diverse approaches to online gambling.
The United States is an excellent illustration of how complicated gambling legislation can be inside a single country. Not only are federal laws poorly drawn up and difficult to understand, but each state also has its own set of laws. In certain jurisdictions, internet gambling is completely legal and accessible to everyone who lives inside the state's borders. Authorities in other states are still attempting to take the assets of legal gaming businesses.
Taxes on gambling winnings: Gambling winnings are totally taxed in the United States. The central tax on lottery wins, which is paid by every citizen of the nation, is 24% of the earnings.
The United Kingdom has one of the most stringent regulatory frameworks in the world, as well as strict taxation restrictions. All license applications are evaluated by the UK Gambling Commission, which ensures that all operators follow the specified laws and regulations, as well as that all bonus and other promotional offers are presented in a clear and unambiguous manner.
Taxes on gambling winnings: While gamblers are exempt from paying taxes regardless of whether they win or lose, betting shops, poker rooms, casinos, and other related businesses are taxed. Even though the fees are not paid directly by the players, they are included into the odds in numerous ways.
In Australia, those who run gambling websites operate in a more complicated legal landscape. The Interactive Gambling Act was established in Australia in 2001, and it featured a comprehensive list of regulations for operators headquartered in the nation. It may be rather perplexing due to the many rules and exceptions to those rules in certain circumstances.
Taxes on gambling winnings: Gambling gains are not subject to taxation. However, if the player decides to register as a company, they may be required to pay tax. Sponsorships, endorsements, and any earnings earned because of the player's professional gambling career would be taxed.
Canada's gambling environment offers a diverse choice of legal gaming options accessible throughout the country's ten provinces and three territories. The Canadian authorities are fully set on developing this industry, which will be beneficial to the economy in the future since the investment from the games will remain within the country. As a result, the Government will fully go towards improving and developing this sphere of business, given that a large part of Canadians is interested in such entertainment as casino games and betting.
Taxes on gambling winnings: Recreational gamblers in Canada, whether Canadians or foreign citizens, pay no taxes on their winnings.
Canada seems to have discovered the ideal method for conducting legal gambling inside its borders. Most types of gaming are permitted, while appropriate restrictions and regulations exist to ensure that the activity does not become a public nuisance. While no system is flawless, the approach followed by Canadian legislators serves as a bright example for all other countries.