It is becoming more and more common for those who believe they are entitled to benefit under a Will to contest it if they find they have been left out. Rising property prices means that more estates are worth a great deal of money, which is cited as one of the primary reasons that more cases are occurring.
However, contesting a Will is still a difficult process. At is heart, English probate law concludes that unless exceptional circumstances apply, a person should be free to leave their money and property to whomever they wish. But there are still some restrictions. Under the Inheritance Act of 1975; for example, a will can be contested if you fail to make reasonable provision for spouses and dependent children.
Who can contest a will in UK?
Anyone who has a beneficial interest in the deceased person's estate can challenge a Will as long as they believe they have a valid claim.
What should I do if I want to challenge a will?
If you have been 'cut out' of a Will that you believe you should have benefited from, the first thing you need to do is contact an experienced Wills and probate solicitor. They will look at your situation and establish whether or not legal grounds for challenging the Will exist.
A solicitor will also enter a "caveat" at the Probate Registry to prevent a grant of probate being taken out whist an investigation is carried out.
What are the grounds for challenging a Will?
The grounds for challenging a Will are strict.
A Will can be challenged if it has not been created properly. To be considered valid, a Will must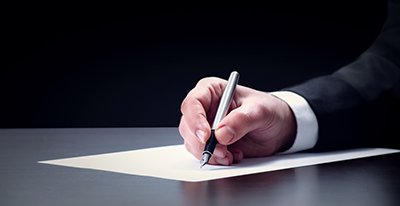 be:
In writing
Signed by the testator in front of two witnesses
Signed by the witnesses
The Will-maker (or testator) must also have the mental capacity to understand:
They are making a Will; and
The consequences of their decisions regarding bequeathments.
Testamentary capacity may be lacking because of mental illness; such as Alzheimer's disease or other forms of dementia.
A Will can also be challenged on the grounds that the testator did not have knowledge or approval of the Will. For example, a red flag may be thrown up where a carer prepares the Will on behalf of a very weak and elderly patient and the carer transpires to be the Will's main beneficiary, at the expense of the patient's family.
If you feel you have been 'cut out' of a Will, you need to seek expert legal advice immediately.
You can find an expert Wills and probate lawyer by searching through Solicitors Guru today.